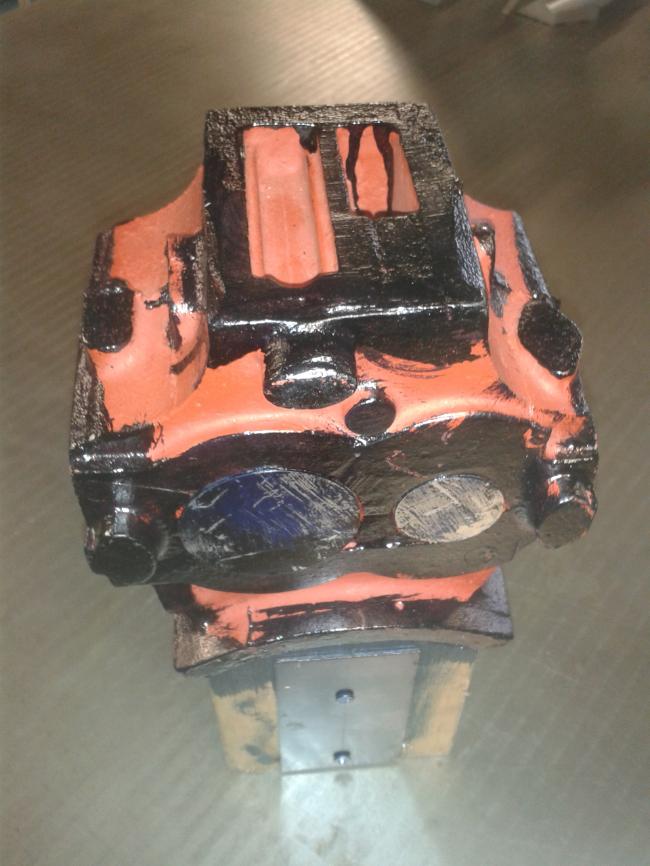 3" scale Foden Cylinder Block mounted on a wooden cradle to Aid marking out. The bore cores have tunned aluminium plugs in them so the centres can be been found and marked. The wooden craddle also has two mild steel plates screwed each side, so lines can be scribed to ensure the centre of the boiler can be obtained.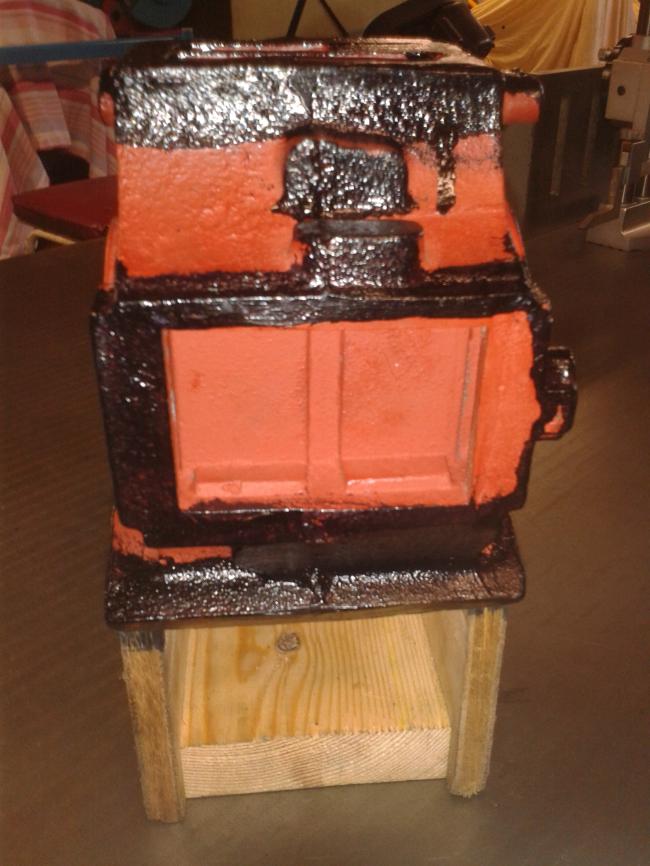 The casting is glued to the craddle for a permanant fitting while marking out, then will be knocked off once ready for machining. The next job is to get to grips with the complex drawing and understand all the sectioning.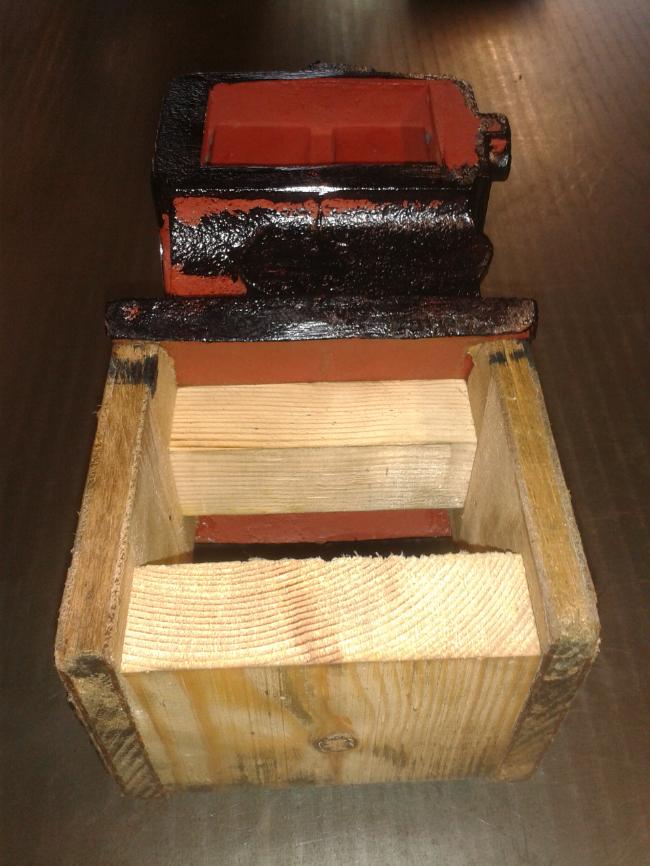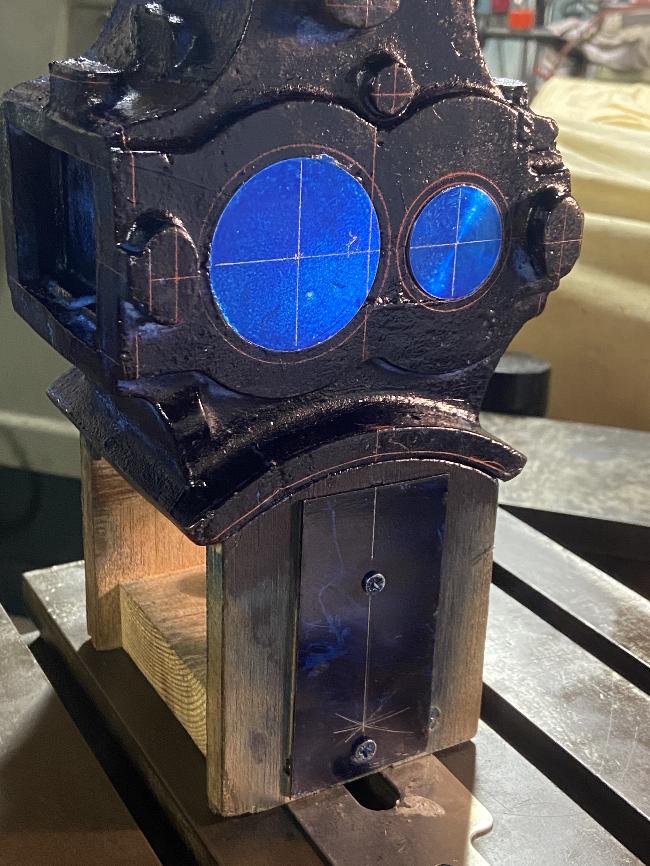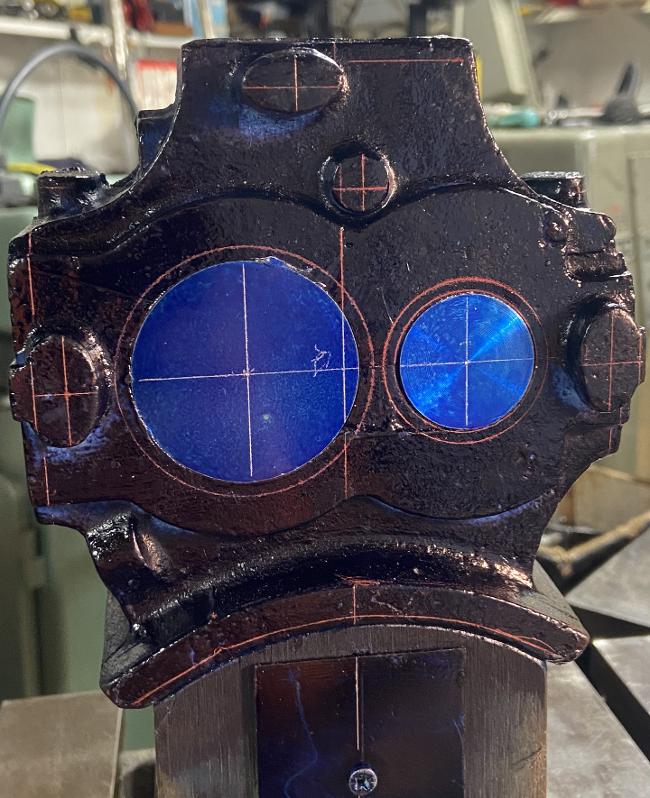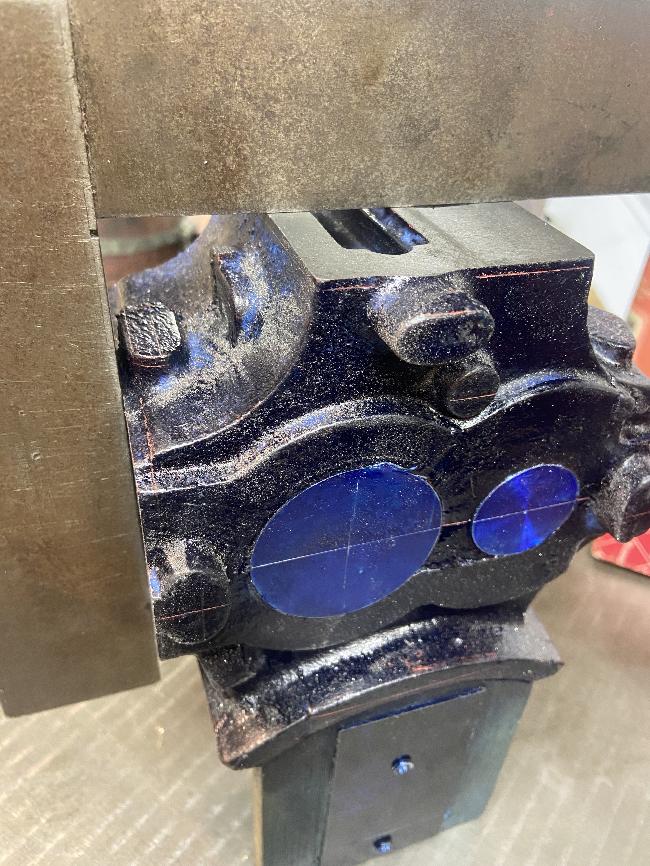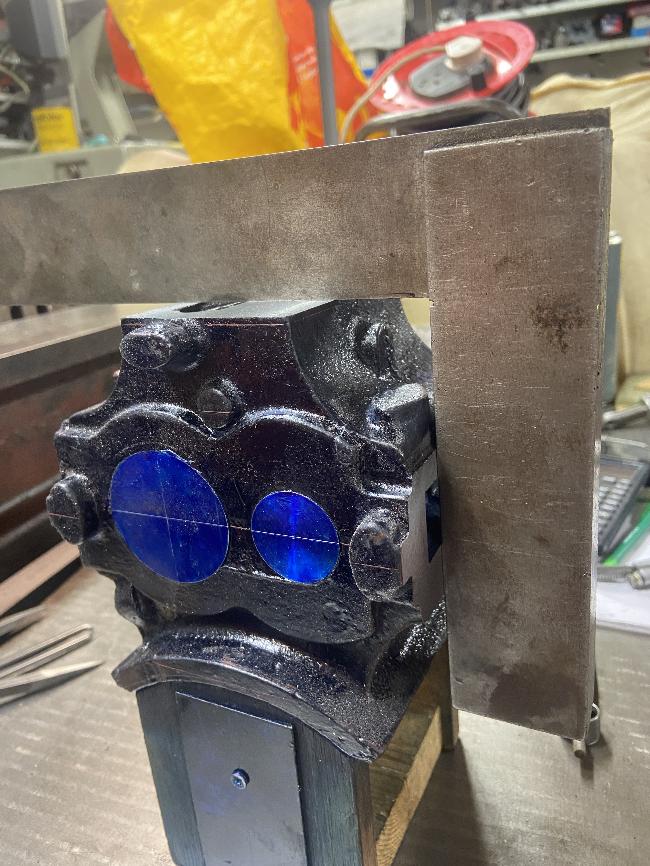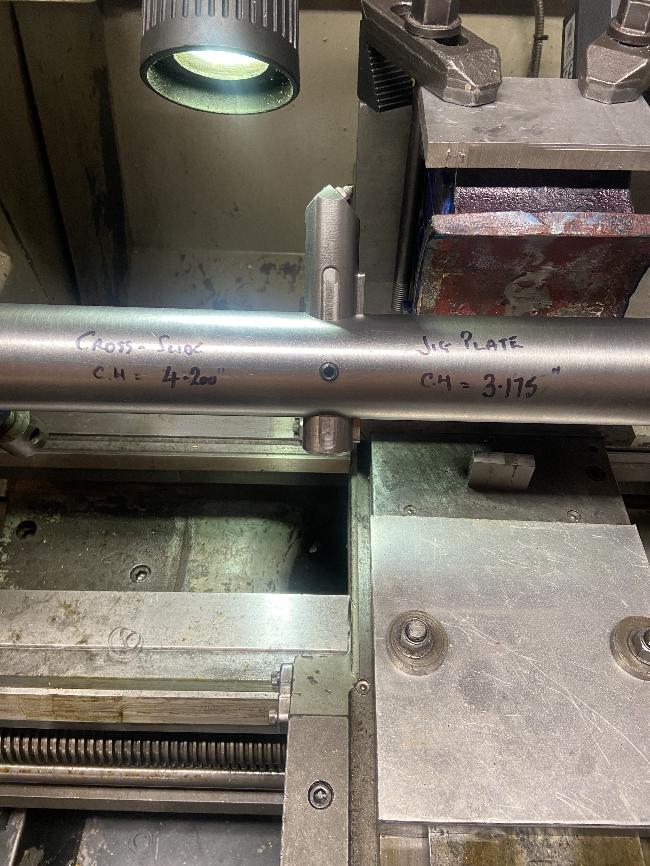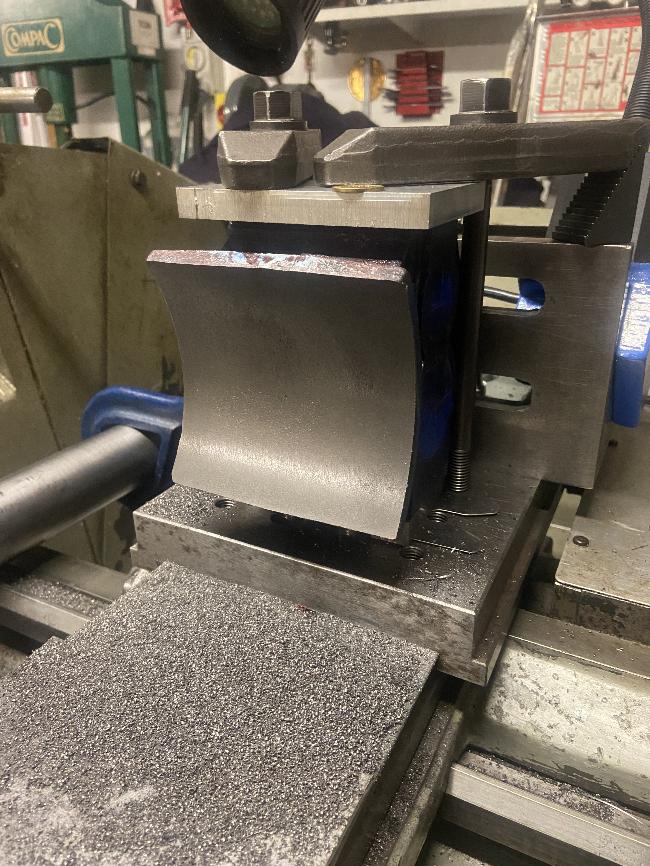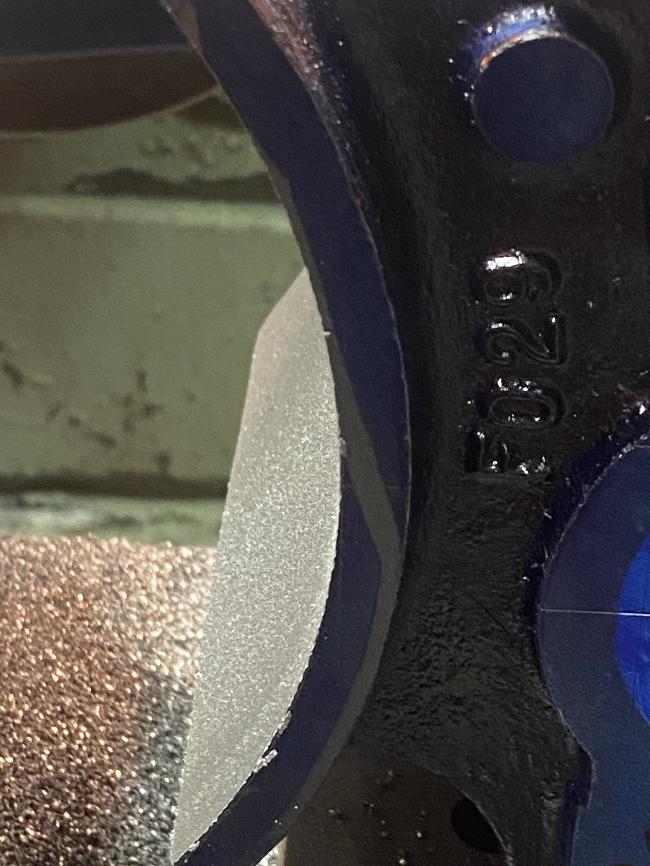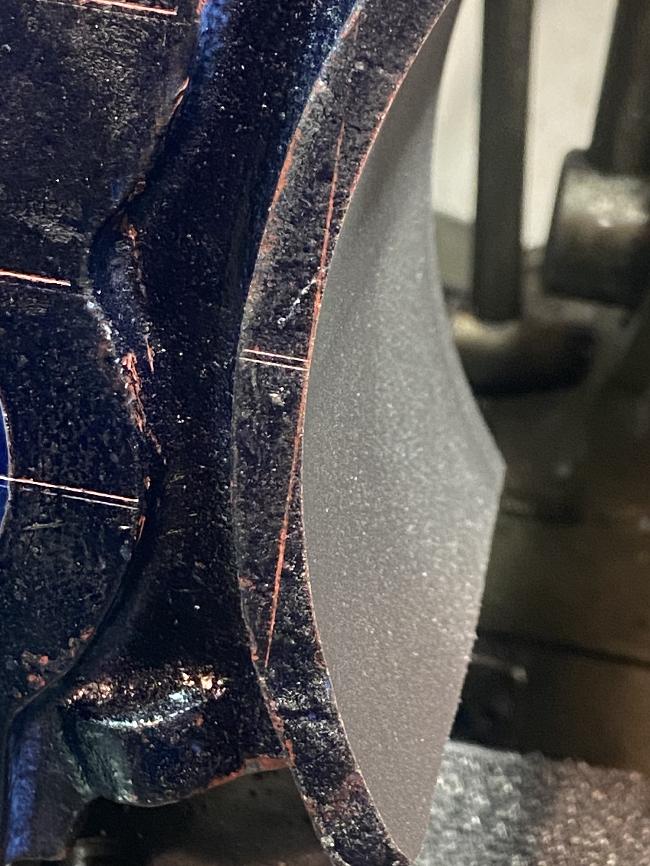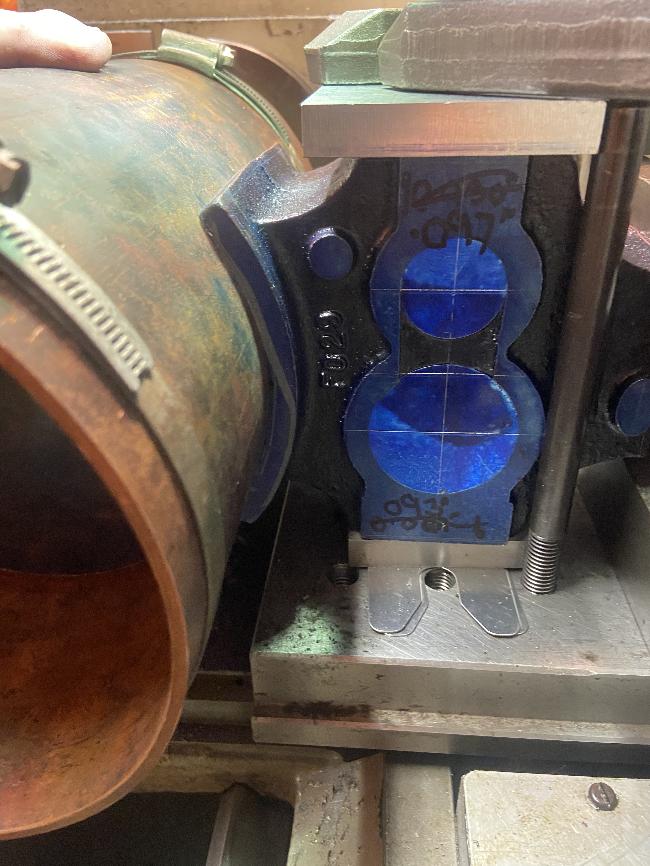 Smaller diameter in-line boring bar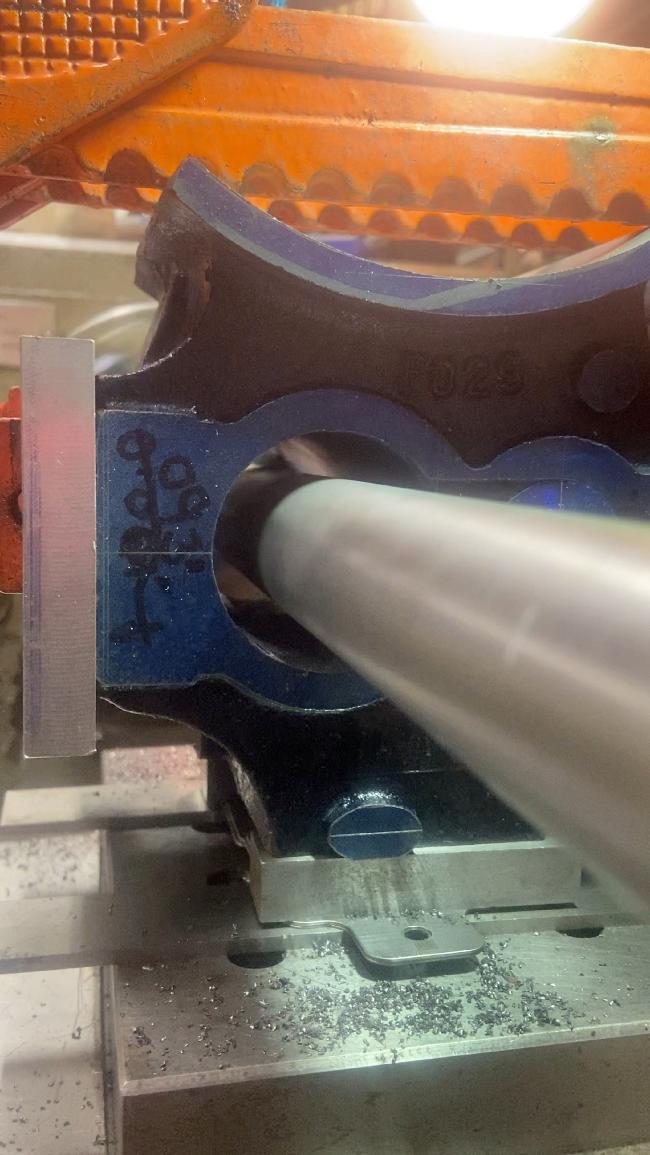 Once bore was large enough, in-line boring bar changed for larger size.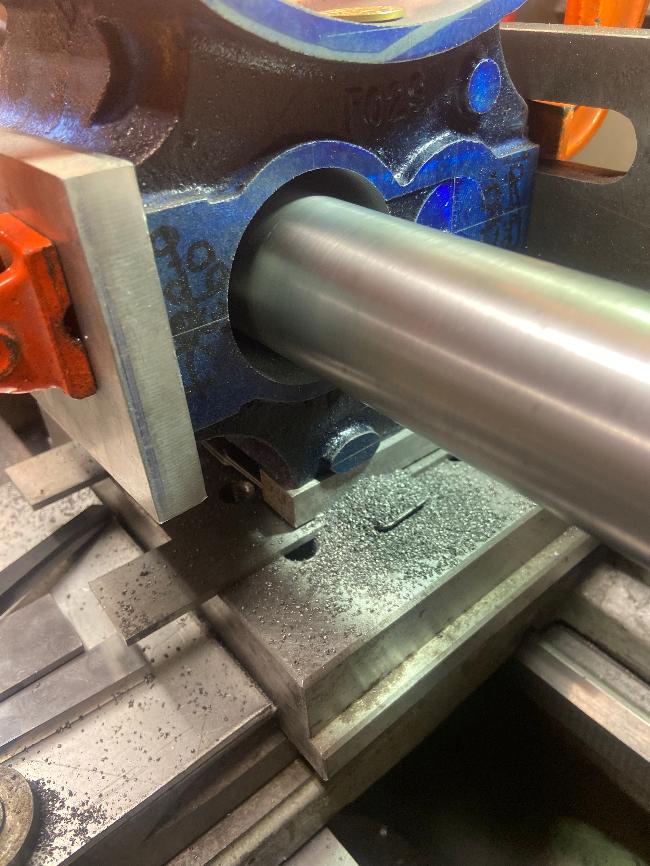 Finished L/P bore ready for additional machining and cylinder liner.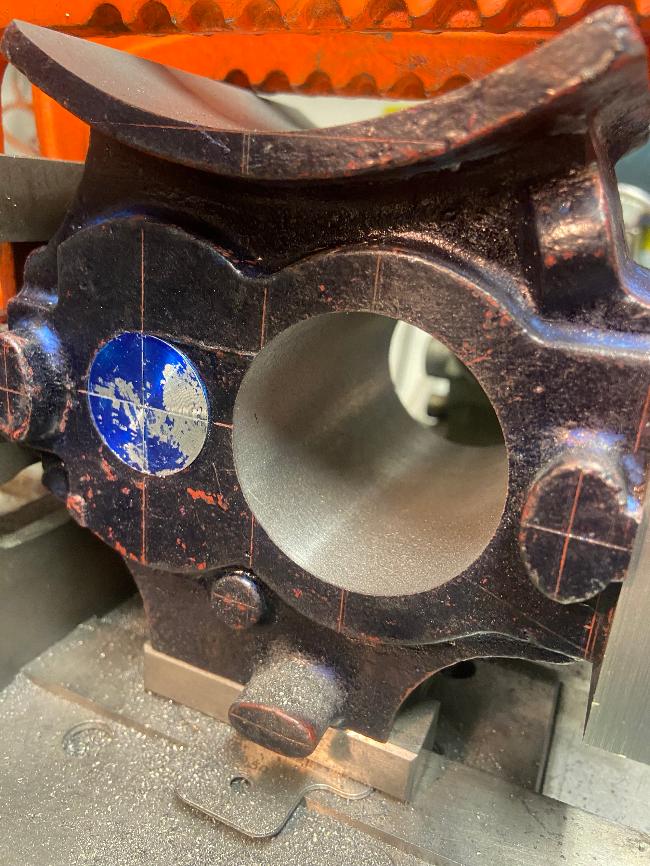 Two videos showing the setup for machining saddle radius and the two cylinder bores.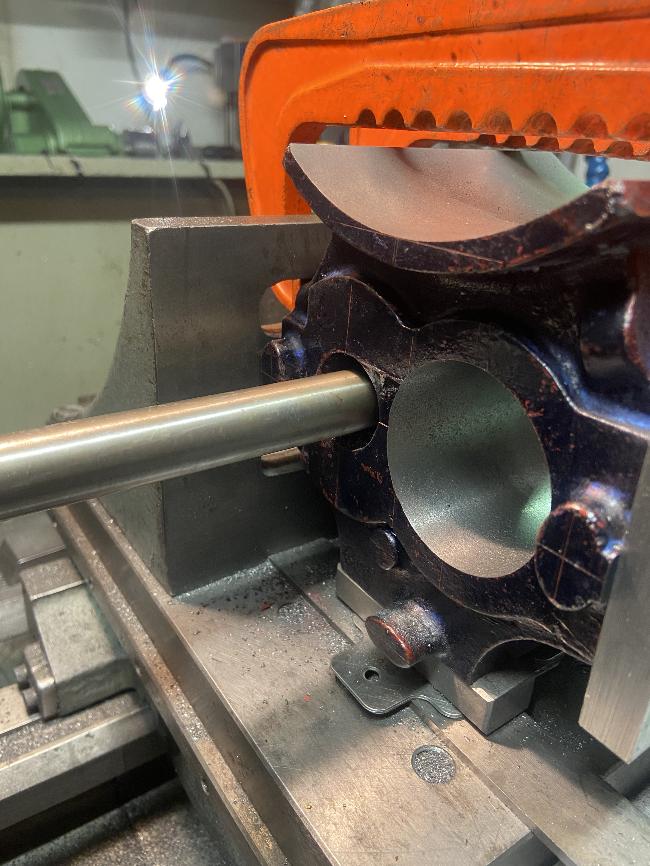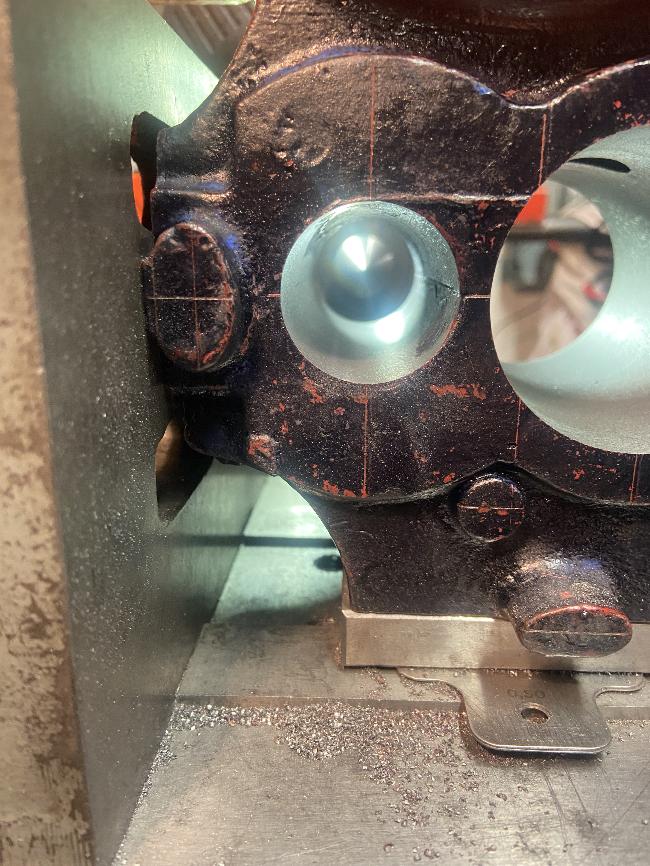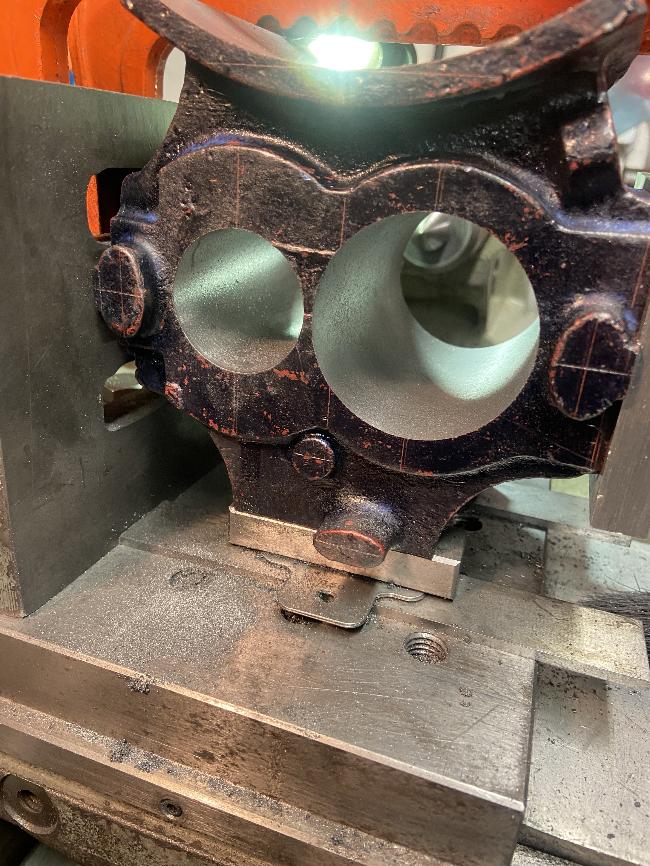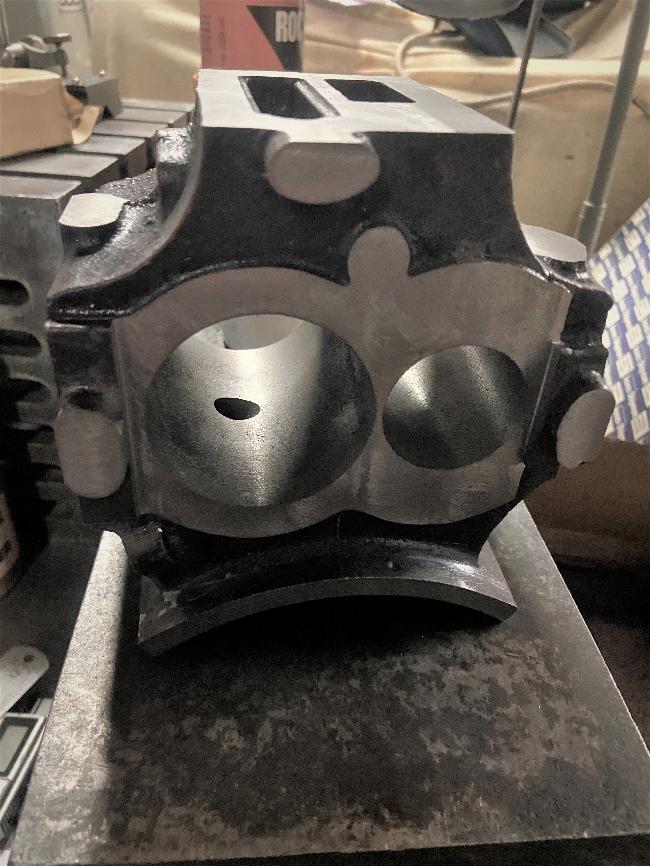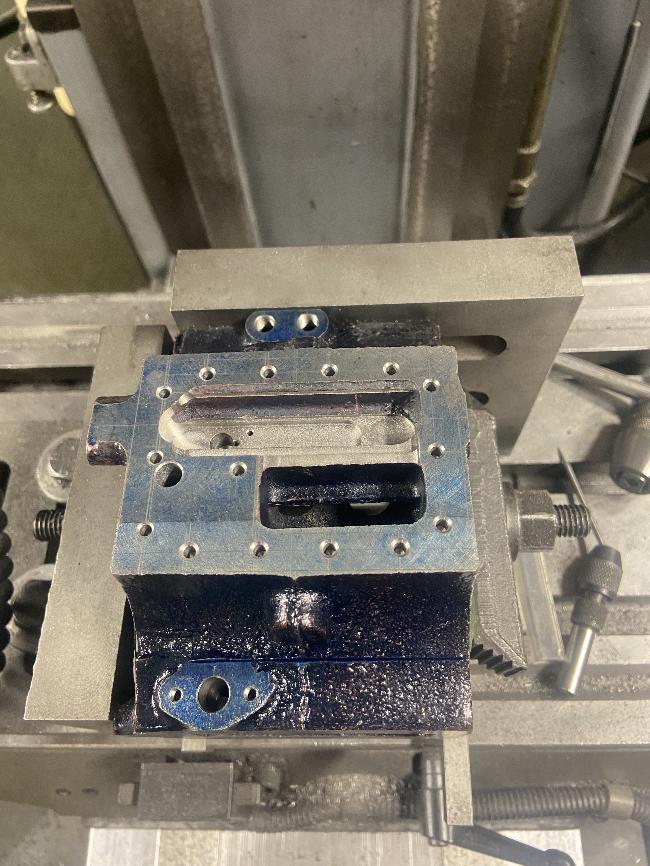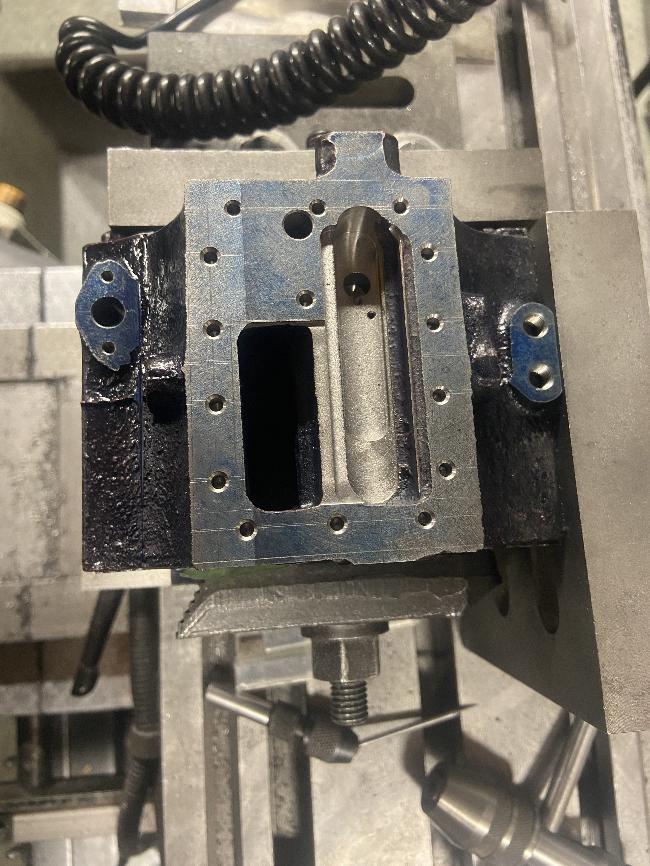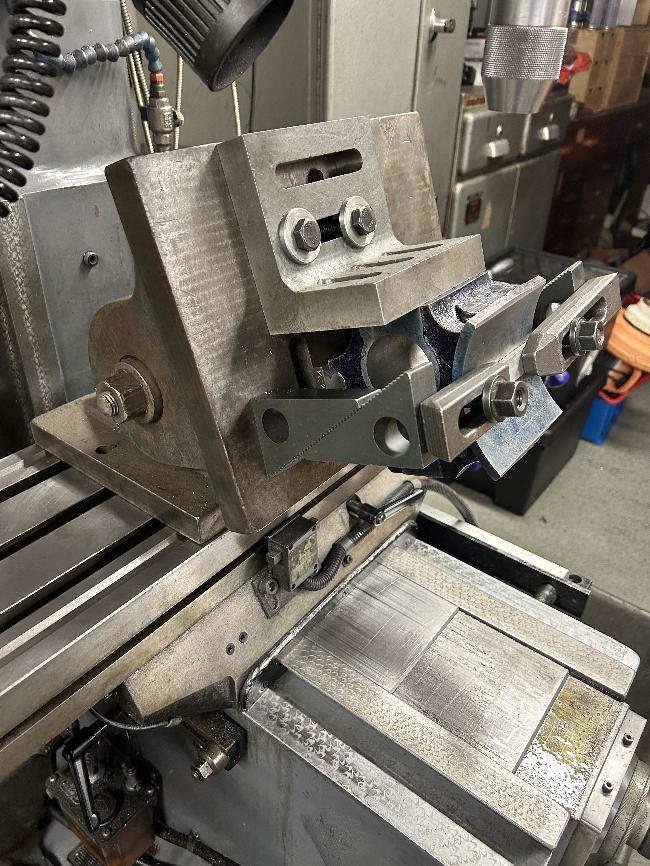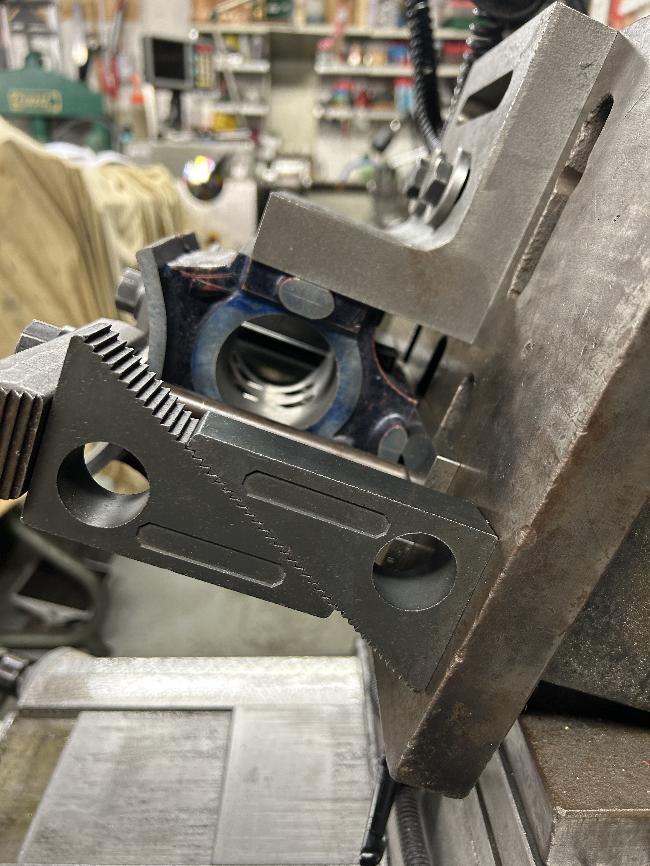 Machining the exhaust ports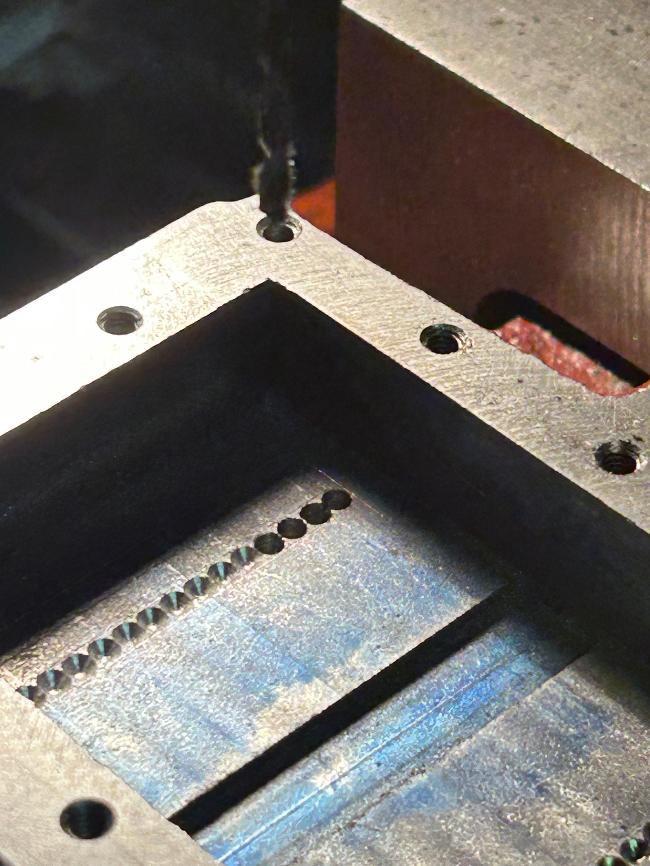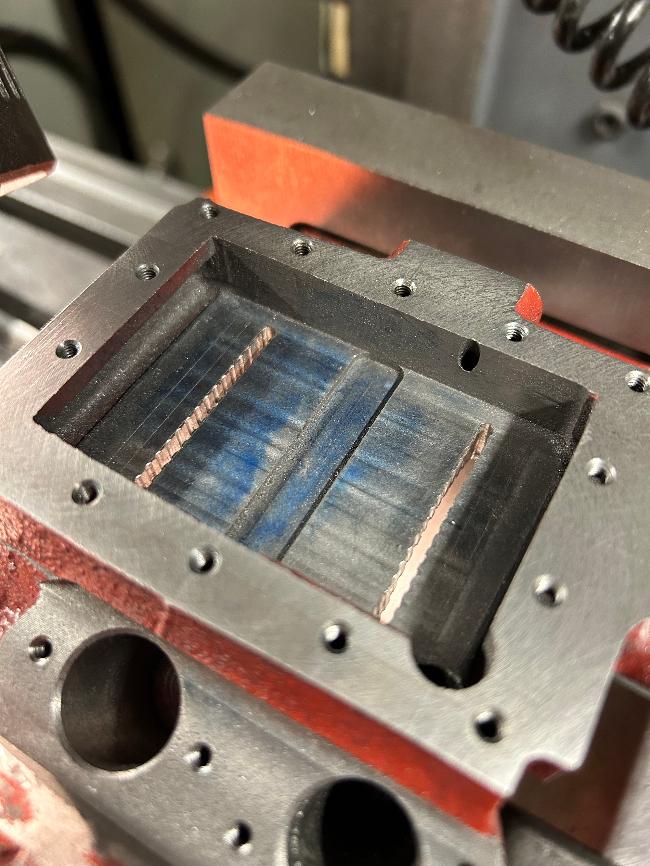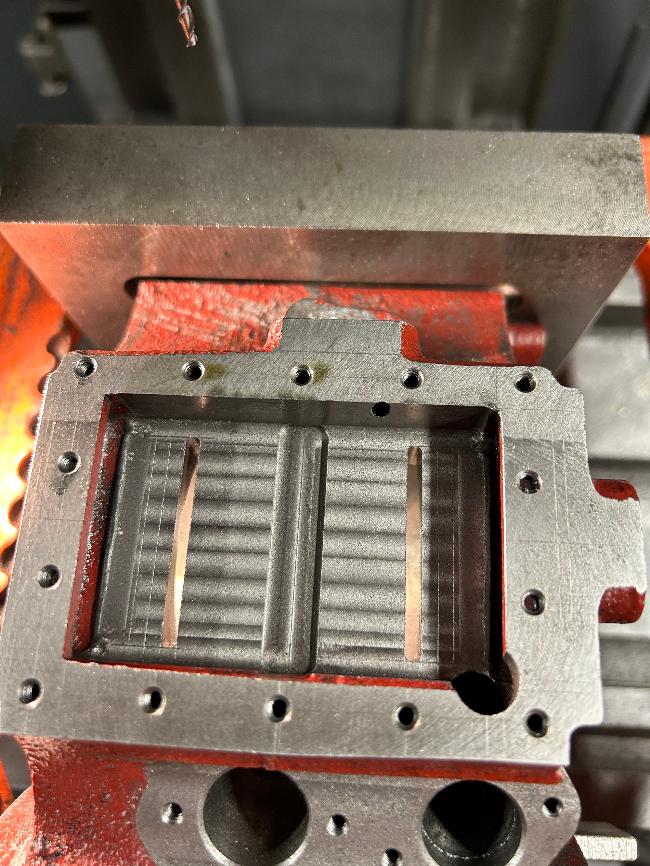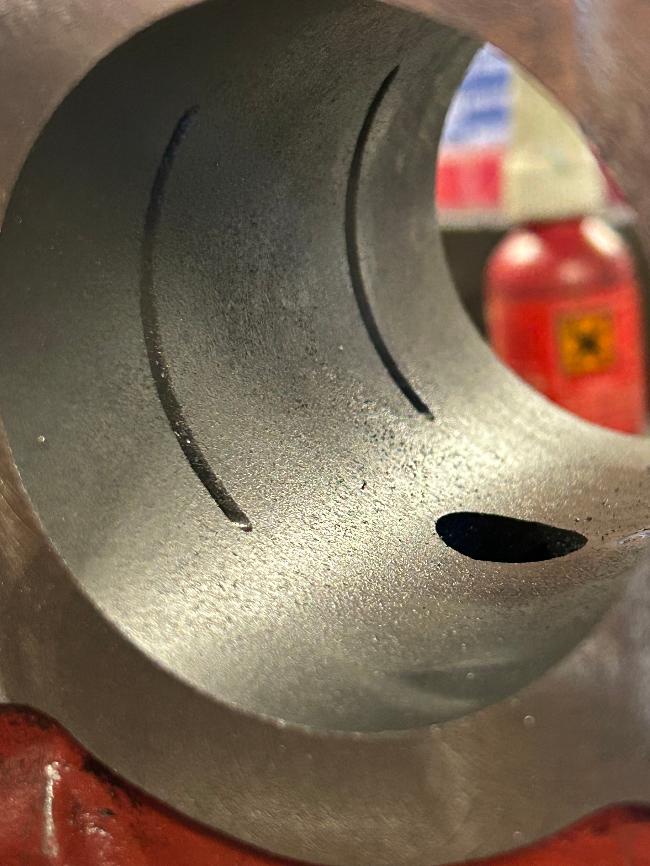 Drilling for starting valve rod, using standard and long series 3/32" drills. A temporary steel guide bush used to guide long series drill.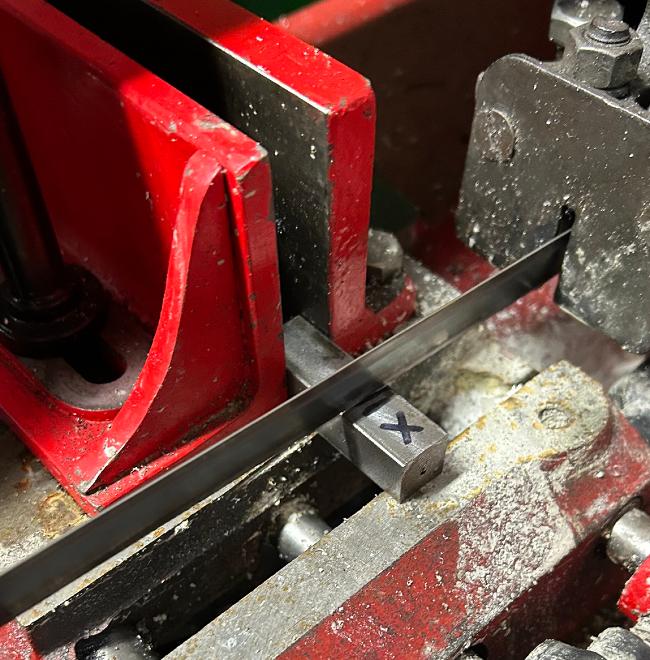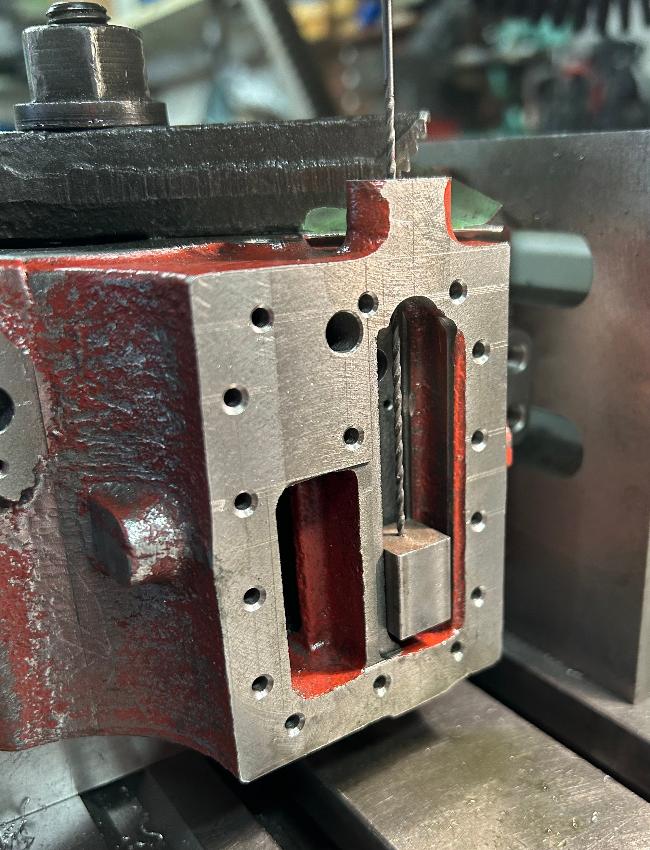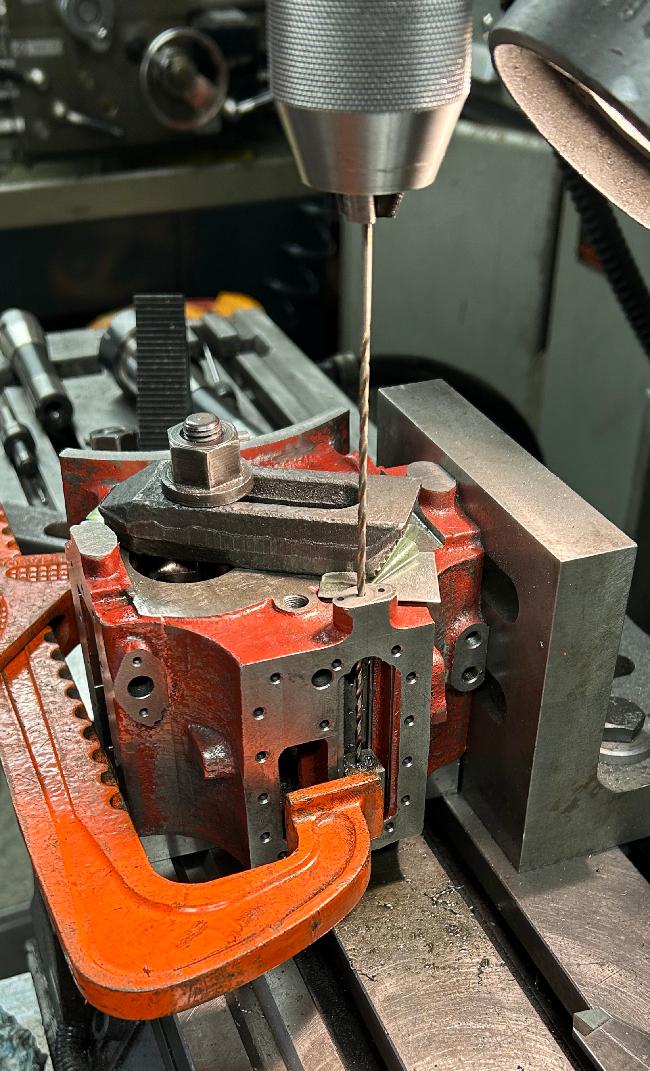 Exit hole on scribed line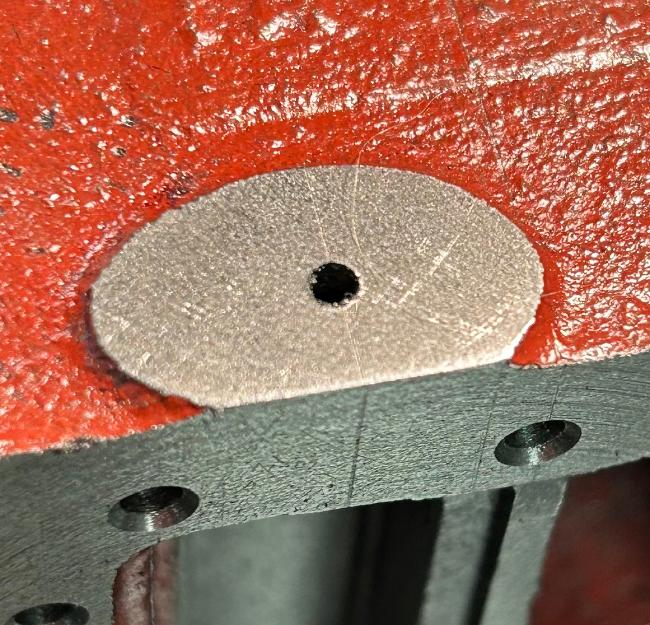 3 Way cock valve porting holes. These have been changed from the drawing to 3/16 x 40 TPI from 7/32" x 40 TPI as they would have broke into each other.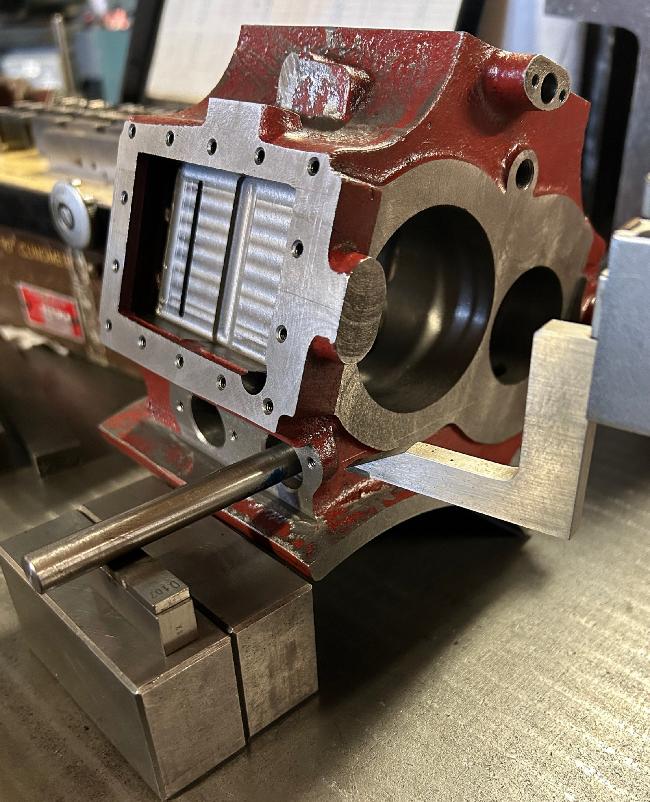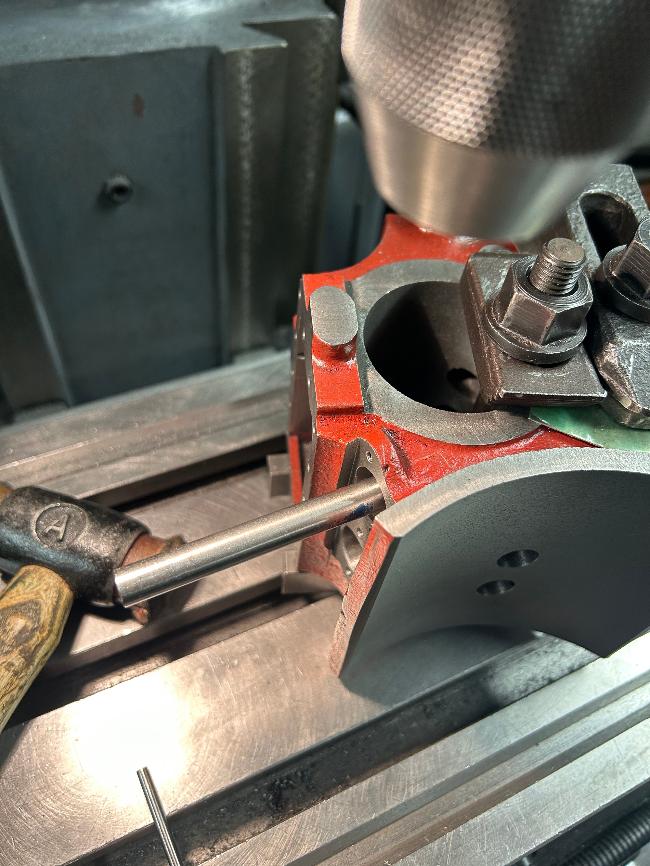 3 Way valve spindle used to align port holes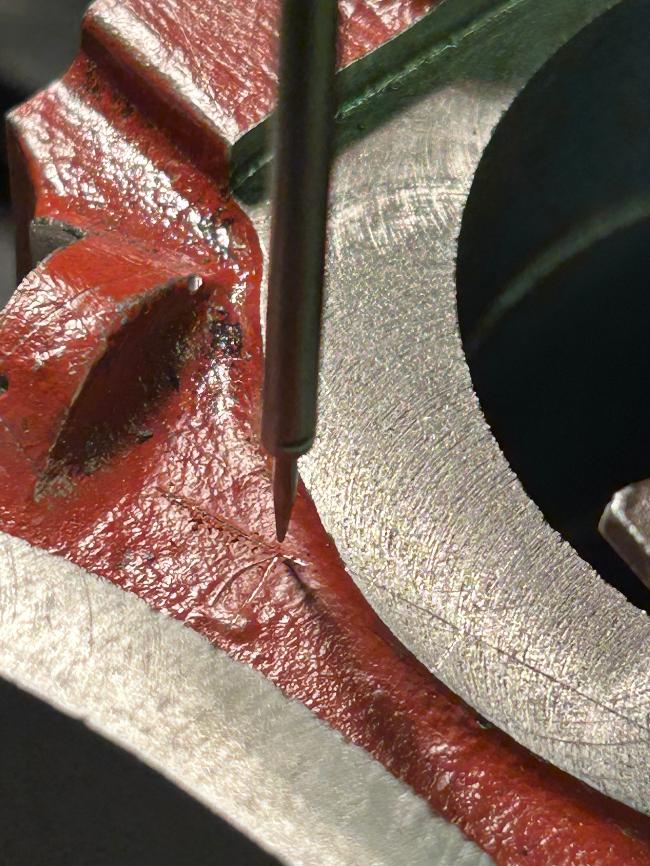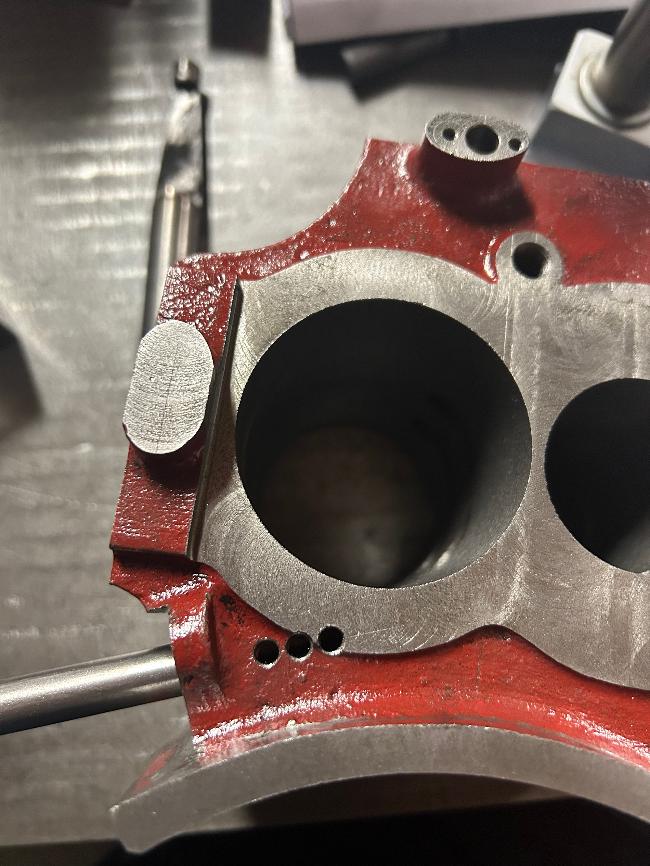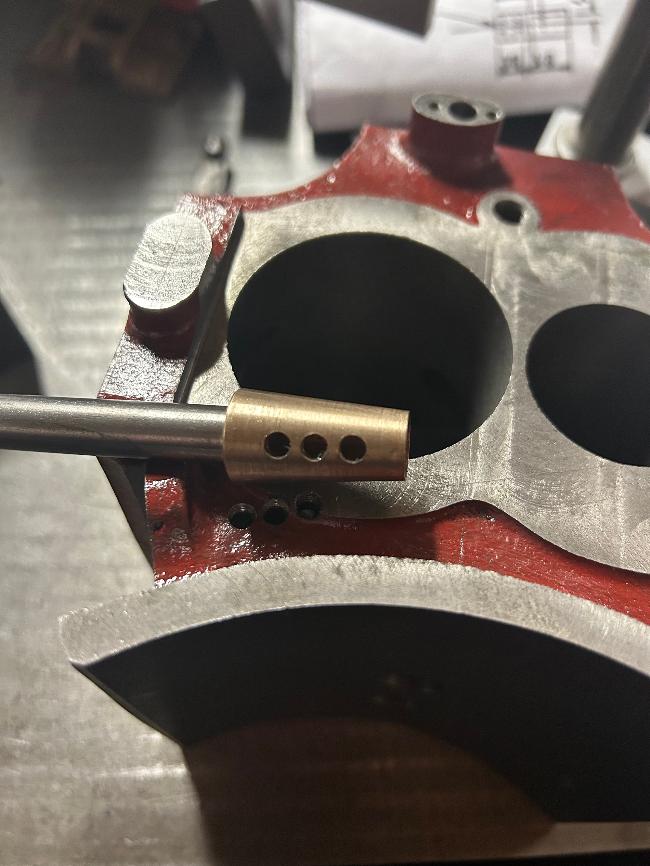 Machining high pressure cylinder liner